Artificial intelligence has been a total game-changer in various sectors, copywriting and content creation is no exception. At the forefront of this revolution is Jasper AI (formerly as Jarvis AI), an advanced writing tool that promises to transform the way we create content.
Digital Content Writing Made Easy
Jasper is AI tool specifically designed to facilitate the writing process. This AI-powered assistant generates web content, from long content to catchy email subject lines.
If you need to create posts for blog, social media posts, or other written content, Jasper is your go-to tool. It not only helps writers overcome writer's block but also ensures the content is engaging, unique, and reflects the brand's voice.
What is Jasper AI used for? ❓
Jasper was created as a content platform for creators and business owners. More than 10 million users use Jasper for writing.
The Power of Jasper AI in Creative Writing
Jasper AI isn't just another tool to aid in the writing; it's a powerful assistant that can understand and mimic the nuances of human language. It's an asset in creating content or copy writing that resonates with your audience, maintaining the tone and style of your brand, and crafting engaging narratives in your own long form blog post in-form content.
Is Jasper AI for free? 💰
Jasper offers the capability to craft up to 12,000 words at any given moment, ensuring you can complete even the most extensive projects. With plans kicking off at just $29.90, Jasper AI is accessible to a wide range of users.
Five Day Free Trial
$0
Then plans start at $29/month
Custom Plans
Available for enterprises
Features
50+ AI copywriting templates
Support for 26 languages
Google Docs style editor
Speak directions to the AI in documents
Fast chat support
Is Jasper AI worth the price?
Jasper has the ability to help businesses generate more money. If you want to use your saved time as a freelance author Jasper will definitely work.
Jasper AI and Social Media: Crafting Engaging Posts
Creating captivating social media posts that resonate with your audience can be challenging. But, with Jasper AI, you can create engaging content across different platforms. If it's content writing or product descriptions for Facebook, Twitter, or Instagram, it can generate posts tailored to each platform's unique requirements.
This tool can help you automate 70% of your work spent on writing marketing, sales, and creating website content.
Does Jasper AI actually work?
Jasper's certainly captures my attention because it is excellent and delivers great results. It's possible to improve accuracy, but sometimes it feels like repeated content. All right, it's purely pleasure to use jasper.
Unleashing Long-Form Content Potential with Jasper AI
Jasper AI is your ally when it comes to writing long-form content. It aids in creating high-quality, SEO-optimized blog posts with ease. Whether you need to generate articles, long blog posts, or even product descriptions, Jasper AI ensures the content it generates is engaging, well-researched, and in line with SEO best practices.
Exploring AI Art with Jasper AI 🎨
Every content creator knows the pain of staring at a blank page on a deadline, and this pressure leads our teams to chase word-count and produce content. Jasper doesn't just stop at writing; it also ventures into the realm of art.
Jasper also has an image generator, similar to Dall-E, called Jasper Art, it can create captivating prompts for visuals for your next blog post topic ideas or social media posting. Whether you need a unique piece of jasper art or stock images for your blog.
Mastering Jasper with Jasper AI Bootcamp ⭐
To help users fully understand and utilize Jasper AI's capabilities, the Jasper team organizes a Jasper Bootcamp aka Jasper Jumpstart. This program covers all the features of Jasper AI app, from its writing tool to the AI image generator, and guides you on how to create high-quality content.
The Revolutionary Role of Jasper AI in Content Generation
It isn't merely a tool to assist human writers—it's a revolutionary platform that leverages AI to generate content. With its advanced algorithms and large language model, Jasper AI can create unique, engaging, SEO-optimized, and plagiarism-free content.
Jasper AI's Role in Email Marketing ✉️
The significance of email marketing within a thriving digital marketing strategy is immense. It serves as an essential component that plays a major role in enhancing the effectiveness of your overall online marketing initiatives.
Jasper can help you craft compelling email campaigns that drive engagement and conversions. From email subject lines, to body copy, Jasper ensures that your emails are personalized, persuasive, and encourage your audience to take action.
Create blog posts
Blog Posts that can rank in SEO - Generate educational blog articles and meta descriptions that are keyword-rich and plagiarism-free finish your first draft 2-5 times faster - Speed up your content pipeline by writing 80% by Jasper and 20% edited by humans
Harnessing AI to Streamline Content Research
Another powerful application of Jasper is content research. Jasper can gather information from various sources quickly and efficiently, allowing you to develop well-researched and authoritative content that sets you apart.
A Comparison: Jasper AI vs. Other AI Writers 👇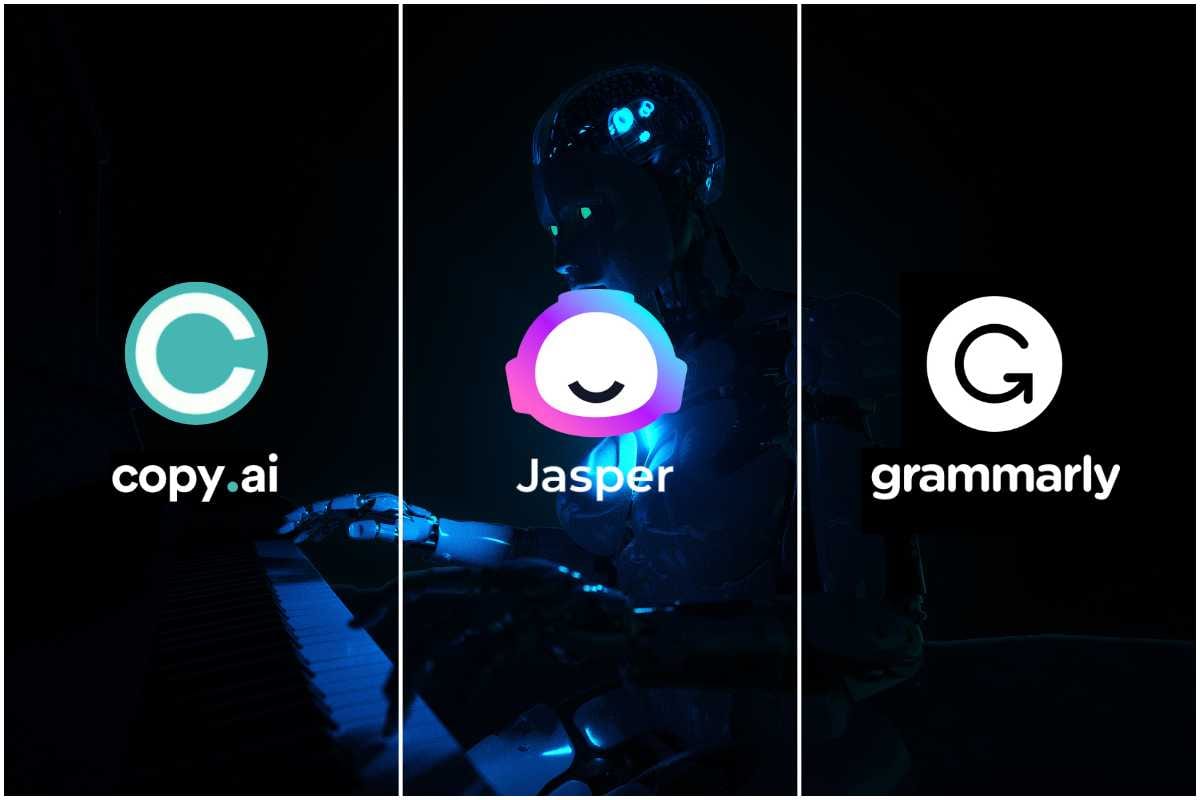 While there are several writing tools available, Jasper AI stands out due to its advanced features, robust understanding of context, adaptive learning capabilities, and unmatched flexibility.
It consistently outperforms its competitors in terms of quality, accuracy, and versatility, ensuring content output that not only meets but exceeds user expectations. Writer Copy.ai and Grammarly are is the top Jasper AI alternative tools to use in generative ai writing.
Is Jasper better than copy AI?
Copy.ai - In short if budget is no problem, Jasper is the most suitable option. It does all that Copyai has to offer but what it is missing some prompts.
SEO and Other Advanced Features of Jasper (Jarvis AI) Alternatives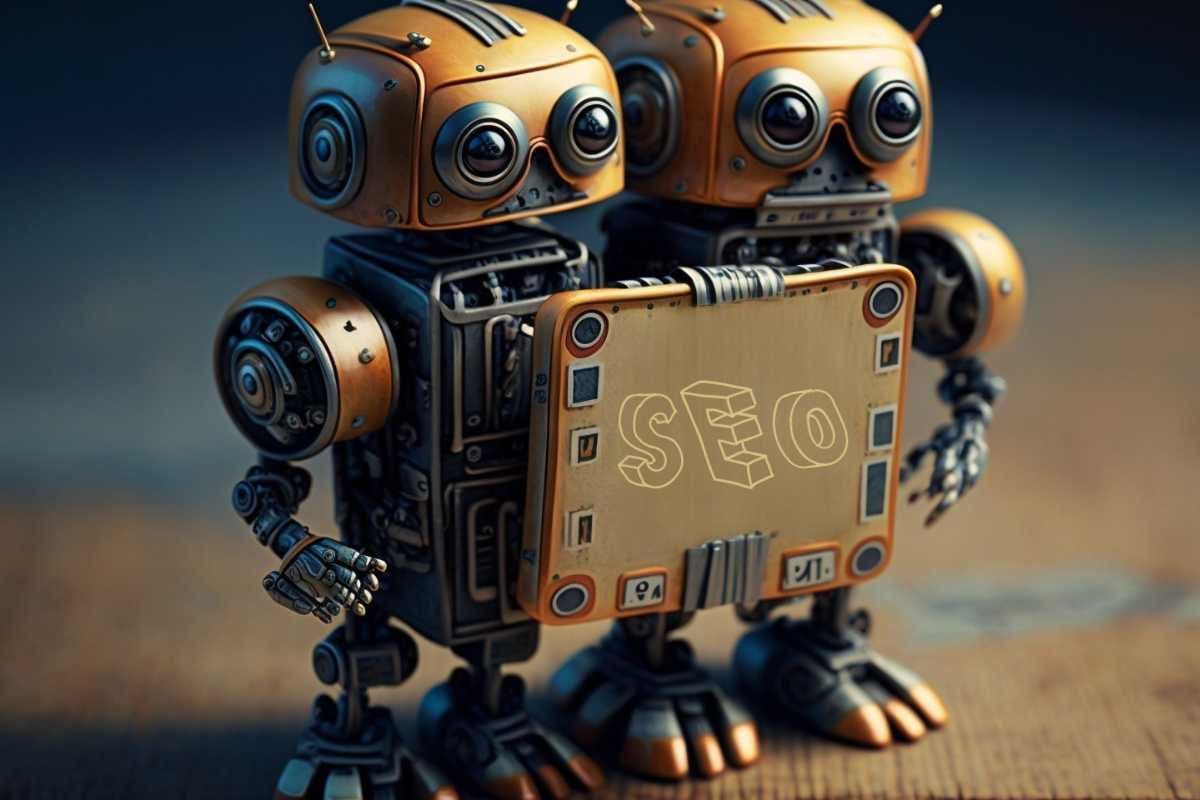 One of the standout features of Jasper is its SEO mode. This feature helps users create SEO-optimized content that ranks higher on search engines. The AI understands the intricacies of SEO and ensures your content is keyword-optimized without compromising readability.
Furthermore, Jasper comes with a plagiarism checker. This feature is crucial in ensuring that the content created is unique and free from any potential copyright issues.
Can you make money with Jasper AI? 💸
Yes? That is true of course. As long as the user discloses that they used AI tools like Grammarly, Jasper and SEO software it is okay. I'm an AI writing teacher working in freelance writing!
Customizing Your Content with Jasper AI Review Tool
Jasper AI's versatility and adaptability are what make it a go-to tool for business users. Whether it's fine-tuning the tone and style of the content, or providing intricate guidance on the structure and focus, this tool accommodates your specific needs.
This level of flexibility that allows Jasper AI to generate content that echoes your distinct brand voice, thereby maintaining a consistent narrative across all your communication platforms.
What is Jasper AI Boss Mode : Go Full Power With Jasper
Jasper AI offers a unique feature known as Boss Mode, allowing you to take full control of the AI's capabilities. With Boss Mode, you can command Jasper to create amazing content, generate long-form content, blog posts, post topic ideas, or even review its own generated content, enhancing your productivity.
The Chrome Extension: Jasper AI at Your Fingertips
For added convenience, Jasper AI offer ai copywriting extension for chrome. This allows users to access Jasper AI directly from their browser, making it easier than ever to generate ai content, whether you're crafting a article, social media caption, or email campaign.
A Helpful Tool for Creative Writing 💬
Regardless of the type of content you need, Jasper AI is a tool that can streamline your content writing. With its ability to write content and its various features, Jasper can significantly reduce your workload, giving you more time to focus on other important aspects of your business.
The AI Writing Tool ✏️
When it comes to a effective marketing strategies, nothing beats the importance of create high quality content. It's the secret sauce of artificial intelligence that can make your efforts stand out. This is where Jasper AI comes into play. It's not just any tool, but a reliable partner that helps you create the kind of content that hits the mark every time.
No matter what you're working on - an insightful blog post, a catchy social media caption, ai art that grabs attention, or an engaging email campaign that makes your audience want to click and learn more - Jasper AI is there to lend a hand.
The Future of Jasper AI and AI-Generated Content
As AI continues to evolve, we can anticipate further advancements and create long content with it. With Jasper AI leading the charge, the future of digital creation looks brighter than ever.
As new features and capabilities are added, we can expect Jasper chat AI to continue transforming the way we write, enabling users to generate high-quality, engaging, and unique content more efficiently and effectively than ever before.
Conclusion 📓
The revolutionary capabilities of Jasper, from text content to generating art, make it an indispensable tool to create content, for writers, marketers, and businesses. As AI continues to advance, Jasper AI is set to remain at the forefront of AI-generated content, helping users to overcome the challenges of content composition and generate content that stands out. With Jasper AI, the possibilities for digital creation are truly limitless.
Whether you're new to writing tools or looking for an upgrade, Jasper AI is worth considering. It's more than just an AI assistant; it's a powerful tool that can transform the way we create long form content and blog post with ai writer tool. Dive into the world of AI with Jasper AI, and experience the future of content production today.